Shri. Wagheshwar Gramvikas Pratishthan
Shri Wagheshwar Gramvikas Pratishtan Mandvagan Pharata was established as an Experimental & Pioneer Institute in the field of rural Education. Shri Wagheshwar Gramvikas Pratishtan is a organization that has been providing services and solutions to problems in rural communities, with the objective of making them self-sufficient and sustainable.
To produce world class Professionals using the state – of – art technologies and teaching methodologies with the aim of making them responsible and better citizens of tomorrow. To develop young minds in an environment of academic ambience, to inculcate Professionalism, to excel in real life situations and to make them capable of welcoming the future with vigour.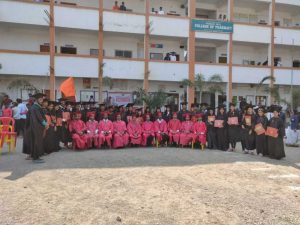 "Quality Is Our Soul." With remembering this motto, we are going to introduce new Education Hub in the rural area.
We want make participate all the hidden qualities among the rural students who are priceless and undividable part of our nation. We are confident about their talent.They are able to lead the world.
We hope that they will contribute their talent, skill and knowledge in the prosperity of our nation.
To provide Qualitative education in rural area.
To provide all the physical facilities along with best infrastructure to motivate and improvetheir skills and talent.
To develop skill among student.
To provide great apportunities of placement.
To create all themanagerial and technicalskill among the students.
HON.SHRI SHARADCHANDRA PAWAR PUBLIC SCHOOL
MAKING CHILDREN INTO WORLDCLASS CITIZENS
College was established in 2014 and it is managed by the Pvt. Unaided. It is located in Rural area. It is located in SHIRUR block of PUNE district of Maharashtra. The school consists of Grades from 1 to 10. The school is Co-educational. This school is approachable by all weather road. In this school academic session starts in June.
The school has Own building. It has got 12 classrooms for instructional purposes. All the classrooms are in good condition. It has 2 other rooms for non-teaching activities. The school has a separate room for Head master/Teacher. The school has  wall Compound . The school has have electric connection. The source of Drinking Water in the school is RO Water and it is functional. The school has 44 boys toilet and it is functional. and 45 girls toilet and it is functional. The school has a playground. The school has a library and has 1800 books in its library. The school has a ramp for disabled students.The school has 32 computers for teaching and learning purposes and all are functional.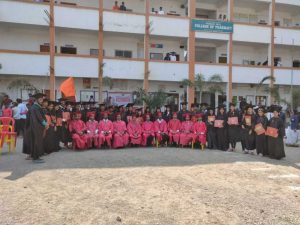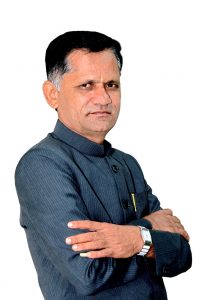 We are committed to students centered environment in which intellectual , cultural, social, physical and recreational needs of students are met.

Towards this Shri Wagheshwar Gramvikas Pratisthan's management committed to implement continually improving quality resources and infrastructure facility for imparting quality education using contemporary teaching techniques.