Sports competition and prices
WELCOME
The Sports
A Platform to Pursue Your Sporting & Academic Dreams
The Hon.Shri Sharadchandra Pawar Public School offers several varied programs for different sports that are directly based on the students' skills. It is further diversified if the student wants to pursue the sport of their interest into a full-fledged career or is already a professional sportsperson. Whether they are an accomplished athlete, play for fun, or want to try something new, our programs are mapped on elite global practices that enable our students to find many ways to stay active, engaged, and healthy.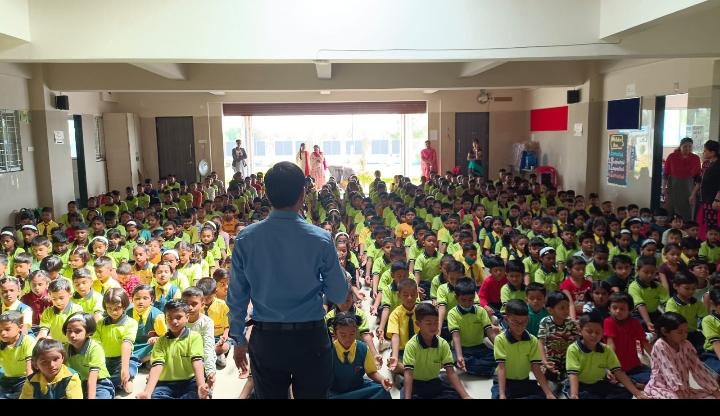 1. Cricket
The Hon.Shri Sharadchandra Pawar Public School School Cricket Academy cricketers with world-class training and best in class infrastructure to help them reach the next level. Our cricket program focuses on specialized coaching for batting, bowling, and wicket-keeping. The amount of training is assigned as per the skills and fitness level of the student, and adequate measures are taken care of to ensure the sport is fun for the beginners.
2. Football
Competitive and friendly match opportunities on a regular basis will be arranged with quality opponents and talented students will get an opportunity to play at the Youth Academy teams. young aspiring footballer. Students will also be provided Sports Science expertise (Strength & Conditioning, Nutrition and Injury Prevention concepts).
An Integrated Sports Science Center at The Hon.Shri Sharadchandra Pawar Public School
The Sports School's Integrated Sports Science Center covers all the aspects of an athlete's successful sporting career. An athlete's holistic development includes below 5 pillars –
1. Right Sports Training and Education

2. Sports Physiology

3. Sports Psychology

4. Sports Biomechanics

5. Sports Specific Nutrition